The Devold Factory - History
The story behind the Devold textile adventure takes us all the way back to 1853 when the visionary founder of the factory, Ole Andreas Devold (1827–1892), began producing the now well-known woollen garments that have kept people of all ages warm for generations.
Determined and insightful
 As one of twelve children, Ole Andreas Devold grew up with both his father and grandfather in the textile industry and he was thoroughly trained by his father in the textile workshop that his parents, Niels and Margrethe Devold, started in Ålesund in 1818.
At age 20, he decided to go to Germany to learn from the German textile masters where he was very impressed with just how far textile production had come there. He returned to Ålesund full of determination with a knitting machine and four hand looms. Not long after this he started manufacturing hats, mittens, underwear and work clothes, making 1853 the year Devold Factory was officially established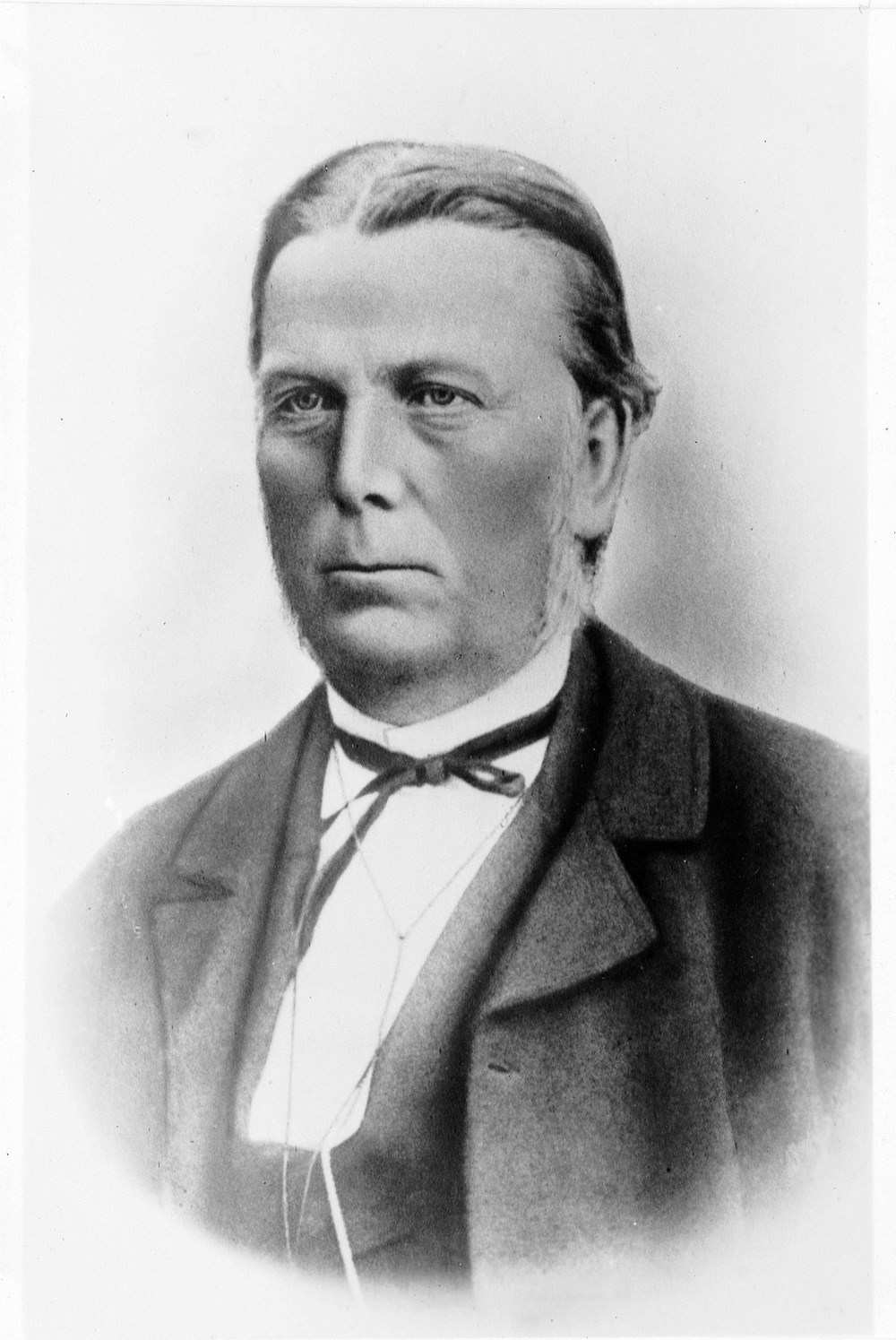 A small industrial town is growing
The factory in Ålesund went well in the 1860s, but the steam engine that operated the spinning mill became too small so Ole Andreas Devold began to look around for somewhere he could use hydroelectric power. In 1868 he found what he was looking for in Langevåg and moved production there. He didn't only just build the Devold Factory, but also one of the country's first hydroelectric power stations.
The successful establishment of the Devold Factory meant many people decided to stay in Sunnmøre instead of emigrating to America along with many other Norwegians during the latter half of the 19th century. Imagine, in 1855 there were only five inhabitants in Langevåg!!
Ole Andreas Devold was Haugean and very concerned with corporate social responsibility. In addition to creating jobs at the factory, he set up workhouses and established hospitals, churches, kindergartens, agricultural stores, assembly rooms and prayer houses. A small industrial town grew, with both a rich cultural and music scene plus its own sports team. The Devold Factory even had its own fire station, carpentry workshop, and mechanical workshop with a forge, welding workshop and warehouse for tools.
Farmers in other parts of Sunnmøre were also involved and it was considered a great honour to deliver wool to the Devold retail store in Ålesund. They were quite happy to exchange their wool for finished clothes.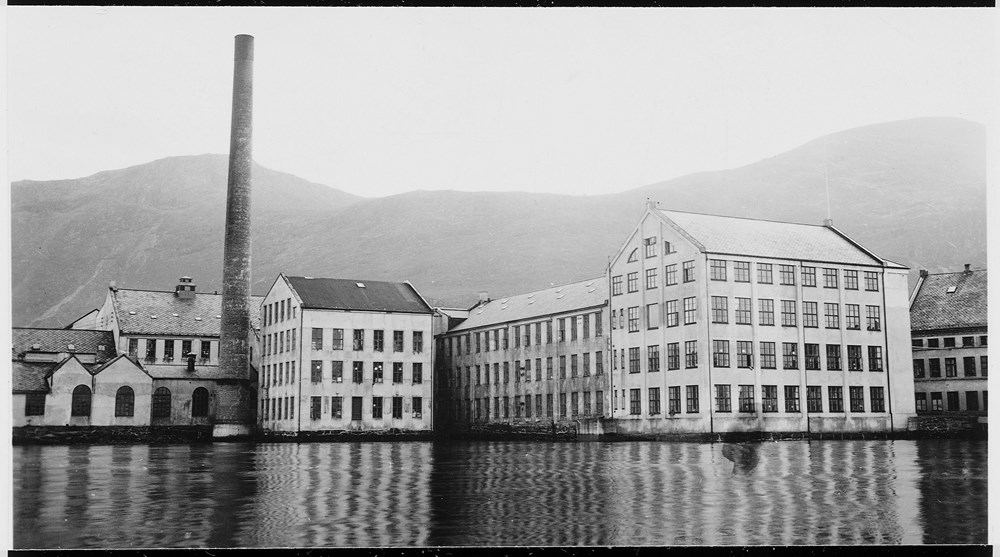 Innovative driving force
Throughout the 1870s, Devold produced a variety of woven and knitted wool fabrics. New garments were constantly being developed and adapted to meet market needs and demands. Ole Andreas was both visionary and knowledgeable, and he realized early on that quality combined with innovation was crucial to the success of the business.
His innovative drive also led to the Devold Factory getting the first electric light in Sunnmøre! It is impressive to think that just a few years after Edison invented the light bulb, that in 1883 125 light bulbs were installed in the weaving hall. The factory premises had dark walls and small windows so it was therefore a great step forward when the oil lamps could be replaced by electric lighting. Ole Andreas Devold returned home with a direct current dynamo and a hired technician after visiting a trade show in London.
The very same year, the Devold Factory also had a telephone installed! After a trade show in America, two telephones were bought home to Norway. A three-mile long telephone line was laid around the entire Borgundfjord to maintain contact between administration in Ålesund and production in Langevåg. This is how the workers saved many boat trips, and production became more efficient.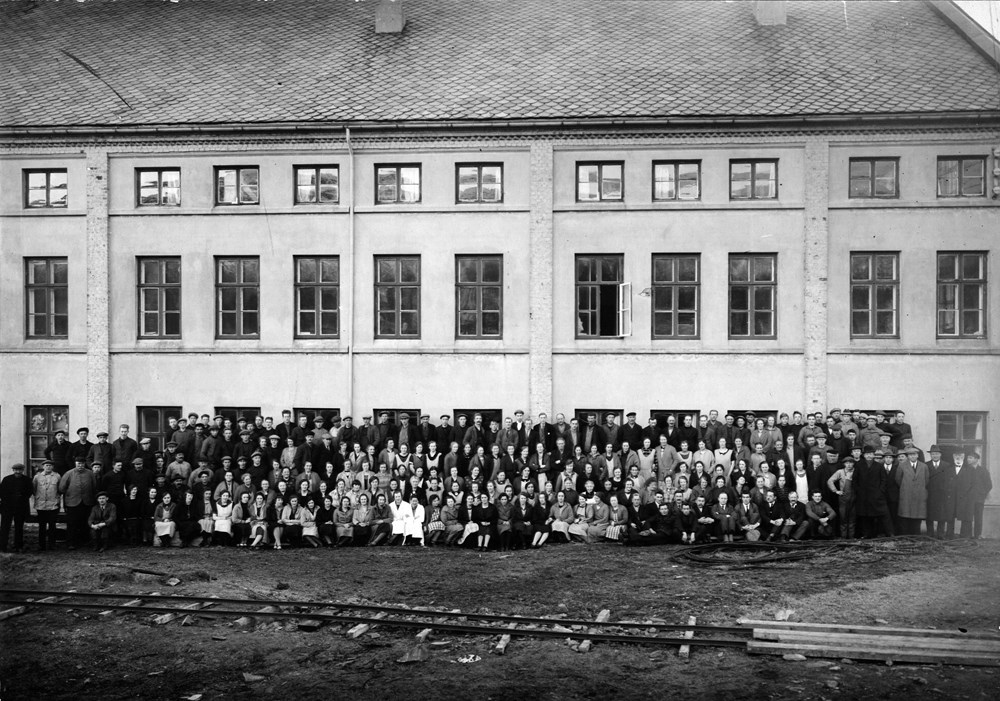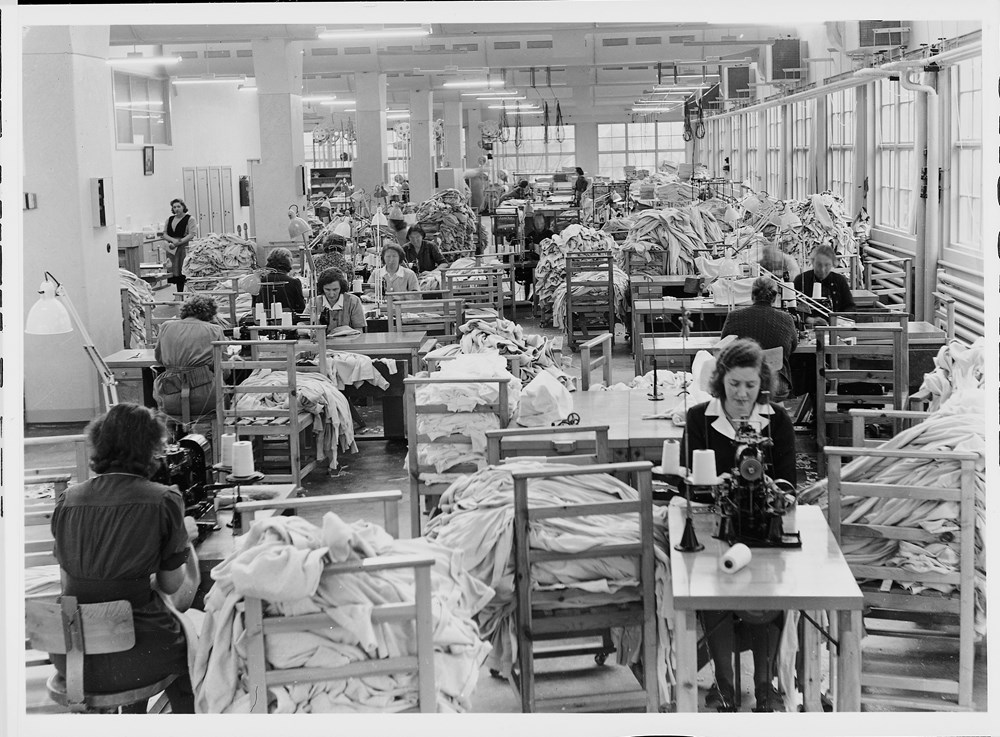 Coastal trading boat DS Thorolf
The DS Thorolf coastal trading boat is a fascinating part of the Devold Factory's history through years of services in all kinds of weather. It is the oldest wooden steamboat in the Nordic region, built in 1911 and was then considered to be a modern steamboat.
From the Swedish coast in the south to Russia in the north, DS Thorolf Devold supplied well-known woollen garments so that fishermen and others could stay warm and protect themselves from the harsh Nordic climate all year round. The most important export product was the blue sweater from Devold.
In addition to being a sales boat, DS Thorolf was given new duties during both World Wars. The factory constantly needed fuel for production, so workers took the sea route to the islands near Ålesund during the First World War to harvest peat that they would then transport back to the Devold Factory. During World War II there was a great food shortage. DS Thorolf would then sail into the fjords in Sunnmøre to exchange milk and potatoes that would then be distributed to the employees. On the way into the fjords, the workers also chopped wood that was taken back to the Devold Factory.
Past meets present
We have a lot to thank Ole Andreas Devold for. The industrial adventure Devold and Langevåg would hardly have been the same without his innovative and visionary approach. Thanks to him and his talented staff, thousands of people can enjoy Devold quality woollen garments to this very day.
The historic factory premises have been revitalized, and today the Devold Factory is a unique outlet centre where you can always find good bargains, and the history, culture, food experiences and activities all complement each other and together create an unforgettable experience.
The artists in the Devold Factory's artist house preserve old craft traditions and make the Devold Factory a living destination. The old forge in the workshop is still in use by welders and blacksmiths!
We are extremely proud of the history of these buildings, and we want to do our best to preserve and pass it on to future generations. If you look around you can still find many signs from the old days when the production of woollen clothes was in full production, and the workers muffled the noise from the looms with woollen ear plugs!